The following Distance and Saddle Time Incentive Programs are offered directly from the Breed Registry's and Associations listed below. Please take advantage of these programs by logging your training time, competition hours, and mileage.  You will be promoting your favorite Breed of horse, pony or mule and receive rewards for your effort!
The Breed listings in bold have recognized SEDRA and their efforts to promote the sport of distance riding! See Registry's web site for award qualifications. We can help with any information or questions that you have. Please notify us if any links are not working!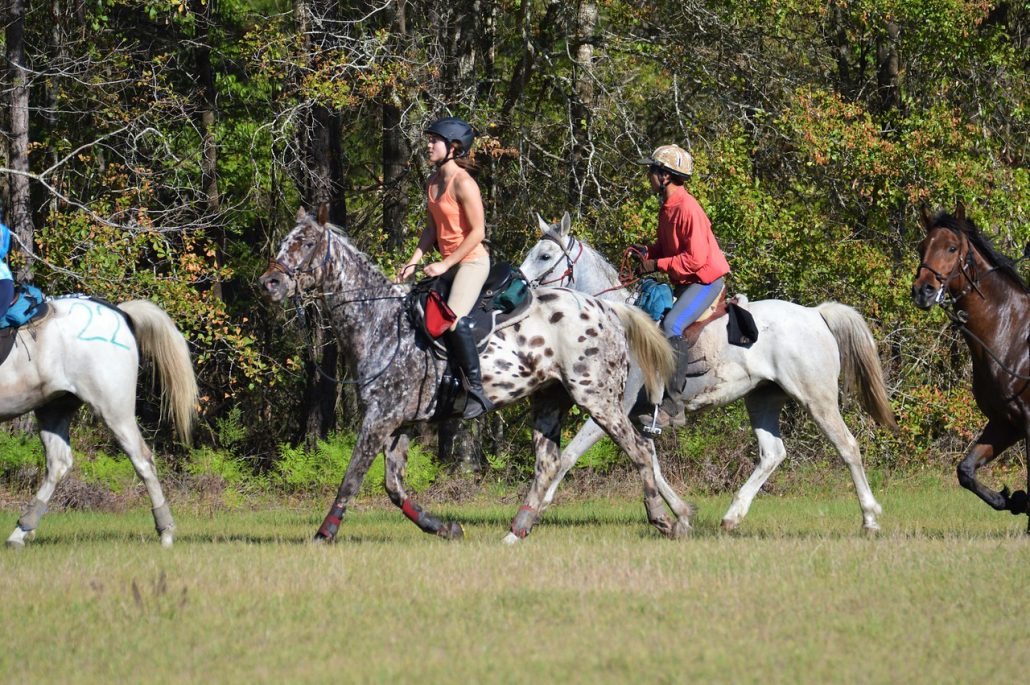 American Bashkir Curly Horse Registry – ABCR Versatility and FRP (Frequent Rider Program)
American Indian Horse Registry AIHR Award Programs (Trail Miles and Hours)
American Morgan Horse Association – Open Competition Award Program
American Paint Horse Association  – Paints Alternative Competition Program  APHA Ride America (Saddle Log Program) 
American Saddlebred Horse Association – Sport Horse Year End Awards Program, High Point Neck Ribbon Awards Program
American Trakehner Association ATA Performance Award
Appaloosa Horse Club – ApHC Distance and Trail (Saddle Log, Endurance and CTR)  ApHC  National Championship Endurance Ride
Foundation Appaloosa Horse Registry FAHR Distance Program FAHR Saddle Log Program (Youth and Adults)
Arabian Horses Association – Competition Recognition Awards, Open Programs
Champagne Horse Breeders and Owner Association – CHBOA Trail Program
Cleveland Bay Horse Society of North America CBHSNA PERFORMANCE AWARDS PROGRAM
Friends of Sound Horses – Gaited Horses – FOSH Gaited Trail and Endurance Riding
Horse of the Americas Awards Program  (Endurance and CTR)  – North America's First True Horse, the Colonial Spanish Horse. HOA is a unified registry open to Original Indian Horses, Barbs, Spanish Barbs & Spanish Mustangs. CS type horses from the wild may be registered by inspection. These include (but are not limited to): Sulphur, Kiger, Pryor, Cerbat and Mt. Taylor.
Kentucky Mountain Saddle Horse Association – Distance Program (Miles) KMSH and S(spotted)MSH breed
Missouri Fox Trotting Horse Breed Association – Fox Trot America Program – You Ride. We Recognize.
Mountain Pleasure Horse Association Trail Rider's Club Miles Program
Purebred Morab Horse Association – Endurance-Trail Award,  Competitive-Trail, Distance and Saddle Awards, Blackwood-Ben-Hur Award (Versatility)
North American Saddle Mule Association – NASMA Versatility Trail Program (Hours – Endurance and CTR miles conversion – 4 miles=1 Hr)
Paso Fino Horse Association – PFHA CTR, Endurance and Pleasure Trail Program
Rocky Mountain Horse Association: Trail and Pleasure Miles Program
North American Shagya-Arabian Association  – Performance Awards (CTR and Endurance)
Spanish Mustang Registry – SMR Points and Awards
Spotted Saddle Horse Breeders' & Exhibitors Association Trail program – includes Distance Awards and a Trail Rider of the Year Program
National Walking Horse Association – NWHA Versatility  –  NWHA – Trail Rider Program
Tennessee Walking Horse Breeders' and Exhibitors Association Versatility Award (Endurance and CTR)
Thoroughbred Recreational Riding Incentive Program