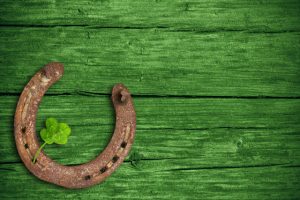 Happy St Patrick's Day! We are certainly "green" around here with all the rain sprouting up grass and new leaves and shoots on the trees that are dropping LOTS of pollen. Ahh-Chooo!
In last month's newsletter, I had dubbed the March edition as "Membership Month" giving everyone the opportunity to brag about their accomplishments or if you own a business, a gateway to provide our members the opportunity to use your services.
You are a modest group! I didn't hear a thing so now I get to ramble on…
Longtime SEDRA member Helen Koehler was recognized by AERC as the recipient of the Ann Parr Trails Preservation Award at their convention last weekend. We are so very lucky to have Helen in the Southeast. Her work for the Goethe Forest alone was a feat. Ask anyone who has tried to work with Forestry officials; not an easy task at times with all the red tape. Helen always made it look so easy.
Doug Shearer along with wife Michelle and neighbor Deborah Walker, have been a driving force (along with volunteers they can convince to join them) for the Cross Florida Greenway Trails. We can thank this trio for clearing the equestrian trails after they suffered hurricane damage and keeping them ride-ready year-round. This has recently become the home for the FHA 100. Competitors will tell you, it is not an easy course. Chugging chain saws on foot has got to be grueling too. Thank you!
SEDRA member Roxanne Ciccone was recognized by AERC with a 15,000 Competition Mileage pin. Roxanne has three horses that have earned decade awards and is currently working on her fourth. Well done! She has also been recognized by SEDRA with the Mickey Blanford Excellence in Competition award, Cathy Booth Memorial Award, Hall of Fame Rider and Hall of Fame Team (Shar-Po) awards. Awesome!
And I don't think there isn't anything Cheryl Van Deusen hasn't achieved. Since 1999 Cheryl has recorded over 24,000 endurance miles and has received 38 Best Conditions. Her horses are always in the ribbons at a CTR. SEDRA awards include Hall of Fame Rider and Kings OCS Lad Memorial (DA Al Capone). Cheryl has also introduced many riders to our sport and to our club as well as manages endurance rides and CTR's. She's also ranked #1 in the world in endurance.
Lindsay Campbell has over 6600 combined miles riding Paso Finos, proving that you don't have to ride an Arabian to do well in our sport. Her mare Pocita de Cosa Dulce has had 151 starts with 148 completions garnering 4600 miles and has received both SEDRA and AERC decade awards. Other SEDRA Awards Lindsay has won include Hall of Fame Team (Pocita) and Mickey Blanford Excellence in Competition. Gait on my friend!
We have several members who have battled cancer or other illnesses to come back with the gusto to compete again. With determination and a smile on their faces, they reach the finish line knowing To FINISH IS TO WIN! I applaud you!!
And we have many members who are trying a longer distance and achieving their goal by FINISHING! Woo-hoo!
Let's recognize all our ride managers for dedicating their time and efforts, cutting through the red tape, going days without sleep, putting up ribbons only to have them taken down just before a ride, bad weather, begging for volunteers and dealing with whatever else comes up so that we, the riders, have the best experience possible.
We can't do what we love to do without YOU! With nearly 200 members, this is only a very small example of our membership accomplishments. You all ROCK!
A BIG welcome to our newest member, Carmine Villani
AWARD NOMINATIONS – What SEDRA member has made an impression on you at a ride? Nominate them!
March 31 is the last day that we accept award nominations. The nomination committee chose this date a few years ago to give them and the BOD plenty of time to review the submissions and vote. By now, I bet we have had members who have stood out with their horsemanship skills, congeniality or their horse is one you'd like to load into your trailer. Take a moment to let them know why and how they made a difference and why they should be recognized by their peers.
Awards include:
The Cathy Booth Horsemanship Award, The Mickey Blanford Excellence in Competition, The Kings OCS Lad Memorial Trail Horse. These awards are voted on by the membership at our annual meeting/banquet in June.
We also have Hall of Fame Horse, Hall of Fame Rider, Hall of Fame Horse and Rider Team and Exemplary Person. These awards are voted on by the BOD
Please take a moment to nominate! You can find the forms along with the Special Award criteria  and Hall of Fame explanations on our webpage. You can also go down Memory Lane and see who has won a Special Award or inducted into the Hall of Fame in the past
YEAR END BANQUET & MEETING: The banquet is currently slated for June 29th at the Black Prong Equestrian Center. We plan on following the same format as last year with guest speakers, lunch, meeting, awards then dinner. The location *may* change if the center sells in March. We'll keep you informed on FB and the newsletter. New dinner menu too!
BOARD OF DIRECTORS/COMMITTEES: Every year we vote on who will lead us into the future at the membership meeting. This year's nominating committee (Carol Thompson, Lindsay Campbell and Chris Littlefield) will be accepting your requests to serve in any capacity of the board. If you are willing to serve; please contact one of us.
FOLLOWING THE RULES/CTR:  When SEDRA was established, our members primarily competed in CTR's. Waiting lists were normal and to WIN, you and your horse had to be the best of the best out of 60 plus entries. Your presentation had to be flawless, your horse needed to maneuver the trail efficiently and soundly without aids; your horsemanship skills above par. Your horse was expected to be well behaved at the vet checks and in camp. Your horse containment safe/secure.
You were expected to know the rules and you were expected to comply. Not doing so meant low points and likely no ribbon. Pretty cut and dry.
Fast forward 30+ years and we offer more endurance rides with an occasional CTR thrown in. Waiting lists are a thing of an era past.
Although the rules are very similar in both sports, the rules for a CTR are much more stringent.
The next time you choose to compete in a CTR, (and I encourage to do so!) we ask that you make sure you know the rules. They can be found on our Rules and Sanctioning page  under the "About Sedra" heading.
Rules that tend to be forgotten:
You and only you can present your horse and take care of your horse. It's OK if you need help however, the Horsemanship Judge will score accordingly.
NO AIDS to assist in vetting out your horse such as whips to encourage a trot.
No help from others in the care taking of your horse.
No going back to your trailer once the ride has begun.
No hoof or leg aids other than shoes or similar (glue ons) BELOW the coronary band.**
** Hoof boots and leg protection are allowed in our mileage only program.
No loose dogs at the vet check area, dining area or in camp. (This is more a courtesy than a written rule.)
The ride manager can make exceptions for our young riders and for those that are elderly on a case by case basis. This would need to be discussed with the RM PRIOR to the start of the ride on what would be acceptable.
We encourage you to compete in the CTR's offered and hope you do extremely well. They are a great way to introduce young horses and new riders to distance riding. We just want to make sure you know all the rules prior to the event to avoid any misunderstandings.
LET'S RIDE!!
McCulley's / March 29-30: This location has become a rider favorite with beautiful trails that hug the Suwannee River and surrounding forest, good food, bath house and plenty of room to camp with or without electric plus covered stalls that are included in your camp fee. The McCulley Family grills burgers next to the vet check area during the ride then provides dinner nightly (both for a small fee) in the covered barn that also has a dance floor, pool table and a chance to play a game of cards. New ride manager Penny Staffney along with volunteers have been scouting trails getting them ride-ready. This ride also offers a 2-day 100 option. Weather tends to be mild this time of year with local flora and fauna busting blooms everywhere.
Spruce Creek / April something: The current date is April 27-28 but it may be moved to April 19-20.  Watch for updates on our FB page and website calendar. This ride provides an endurance ride on Saturday and a CTR on Sunday. This green space is tucked away behind a neighborhood offering us and locals a beautiful place to enjoy the great outdoors. A portion of the trail follows the river where if you look closely, you may see some Indian Water Mark trees. Come do the 50 on Saturday then do the 25 CTR on Sunday.
Witchdance / April 26-27: Ride manager Jane Lee offered up a wonderful story about the history of the area in the last newsletter and gave some in-site on the camping facility and trails. If you are ready to try something new to you, I recommend taking a little trip to Mississippi. Jane and her crew do a great job managing the ride offering up plenty of southern hospitality too. It's a 2-day event making it worth the trip in more ways than one.
Sadly, Run Forest Run had to be cancelled. Ride manager Caren Risley is already looking to a new venue for 2020. Stay tuned for updates!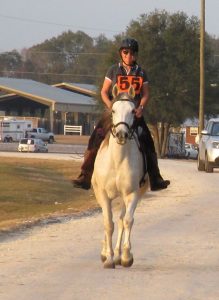 SEDRA SHIRTS
I'll have shirts at the McCulley ride. We have a wide variety of styles, colors and sizes. Now that summer is here, the tank tops will be appreciated! I still have a few vintage shirts in size small. Priced to sell at $5.
Happy Trails!
Chris Littlefield, SEDRA President