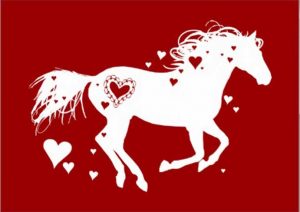 February is a good month to look at how your ride plans are coming along and what needs to be tweaked if anything. For me, so far – so good other than a little set back in November, which Indy has fully recovered from. Indy's downtime gave Wineglass Ripple the opportunity to amp up his distance riding career. Just WOW on how this horse has taken to the sport. He loves the work! Camps well and you can't stop him from eating and drinking. I have moved him up to 50's, and I plan on taking him to next year's FHA 100.
A closed door / open window scenario if ever there was one.
Having just completed the 69th Annual FHA 100, this year's Trail Judge offered up some horsemanship challenges that Indy and I certainly need to practice. We did great on trotting forward to a stop and backing as well as not giving a second glance at a pile of debris. Unfortunately, that may be due to the amass of trash in our forests. Getting on the off side and turning on the fore or haunches left much to be desired. I may have to get on the off side in an emergency so I will practice that more often. Improving my horsemanship skills is always a good thing.
Welcome back, Madeline O'Connor! I had the privilege of meeting Madeline at the FHA 100.
Speaking of the FHA 100, I was happy to see how well attended it was this year. For first time riders, it was a great experience with well marked trails, experienced management team and vet judges.
We now have two new SEDRA Futurity 100-mile horses as they completed the 100-mile course in fine form. Congratulations to Koweta Troy owned by Maris Ramsey and Psophie (with a P) owned by Madeline O'Connor.
WAIT! Did I just hear someone ask "How can my horse be recognized for their Futurity 100?"
To nominate your equine into the SEDRA 100-mile horse futurity program; the fee is $55. You then have 5 years from the date of nomination to complete one of the following for the nominated horse first 100:
A 1-day 100-mile Endurance ride, sanctioned by SEDRA
A 2-day 100-mile Endurance ride sanctioned by SEDRA
A 3-day 100-mile CTR event sanctioned by SEDRA.
Once you have satisfied the conditions required, submit your proof of completion to Carol Thompson and she will process. You must nominate PRIOR to the completion of the 100-mile ride that you chose to compete in. Even if you don't get a completion, you have 5 years to give it another try.
We also have the 100 Mile Achievement Award: This award was established in order to reward the achievement in the 100-mile or greater distance ride. The time duration for completion of the requirements for the award is open-ended and can be done at the rider's pace. The sport of distance riding is about the bond between the horse and rider. This award goes to a horse and rider team.
Award Requirement: To receive this recognition, the same rider on the same horse (rider/horse team) must successfully complete, in any combination, a Three Day 100-Mile Competitive Trail Ride, a Two-Day 100-Mile Endurance ride, Pioneer Endurance ride or a One Day 100-Mile Endurance ride. To be eligible for consideration, all rides must be SEDRA sanctioned.  The award may be applied for retroactively to June 1, 1984, the inception of SEDRA.  Each level must be applied for. (Bronze, Silver, Gold and Platinum) There is a small fee dependent of what option you choose to honor your horse with.
SEDRA Board of Directors Meeting:  Our next meeting will be held February 24 at 9 AM in the Williston, FL area. If you are interested in attending, please email me for the address/directions. sedraprez@gmail.com
Several items of discussion will be on the agenda including hoof boots in CTR competitions, CTR competitions and clarifying rules/objectives, the upcoming yearend banquet as well as other items of importance.
ROAD TRIPPIN!
The Witch Dance ride manager, Jane Bonner Lee, offers the following about her ride:
www.LegendsOfAmerica.com/ms-witchdance/ (for entire article)
…Perhaps because the area was already steeped in legend and superstition, witches later began to gather at the place called "Witch Dance" for nighttime ceremonies. Celebrating and improving their "abilities", they would feast and dance throughout the night. Lore has it that where their feet touched the ground during their dances, the grass would wither and die, never to grow again. Who these witches were or from where they came remains a mystery… The endurance ride trail actually passes by the "scorched barren area."
The trailhead is at Stinkin Jim's horse camp. There are electric sites, covered stalls, flushing toilets, hot showers and best of all a nice enclosed area for meals and ride meeting. Primitive camping is also available. The ride is hosted by the Mississippi Arabian Horse Association. Dr Otis Schmitt and Dede Huff are the vets along with Jacque Broome. Let's talk about the food, OMG Melisha Sims at Stinkin Jim's cooks some fabulous food. Come join us in Mississippi if you dare ride at Witch Dance, listed as one of the most haunted places in Mississippi.
I don't know about you but after reading this, I think I am ready to give Mississippi another go!
All our currently sanctioned rides including FITS, McCulley's, Run Forest Run and all others can be found on our calendar and our Facebook page.
Ride Managers: Send me something about your ride and I will share it with our members via newsletter. You can always post on our Facebook page too!
T-SHIRTS The last ride I will have the SEDRA shirts available will be at McCulley's in March. We have plenty of colors, sizes and shirt options to satisfy everyone! I have a few more vintage shirts available, all in size SMALL. I'll remind everyone at the ride or just look for my trailer.
March newsletter will be all about YOU! I am dubbing March as SEDRA Member Month not that every month isn't worthy of SEDRA member recognition but in the March newsletter, it will be ALL ABOUT YOU!
To make this happen I need YOU to send me articles, advertising, just about anything about you or your business or places and people you recommend to do business with.
Members doing business with members is a great way to build a relationship outside of ride camps and social media that can continue to GROW. If you are business for yourself, tell us about it. It doesn't have to only be about horses, we all own homes, cars, trailers, etc and require services to keep those items in good working order.
So… if you are a trainer, breeder, masseuse, tack maker, tack fixer, insurance agent, Realtor, farmer, anything really… tell us about it! Include your contact information please. No photos though as the newsletter format is limited.
Maybe you or your horse received recognition outside the AERC/SEDRA world. Share your accomplishments with us.
Email to: SEDRAprez@gmail.com  DEADLINE March 5th.
If you don't, I'll go back to my usual ramblings although, I really would love to know more about all of you.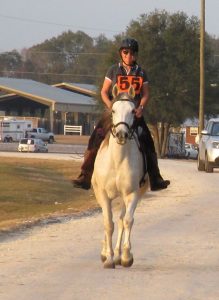 Riding, like life, doesn't have to be perfect to be wonderful…
Happy Trails!  Chris Littlefield, SEDRA President