Happy New Year!
SEDRA New Year that is! June 1st was the beginning of our 36th year!
If you haven't renewed your membership yet, you can do so on our webpage via PayPal or you can print and mail a paper copy. https://www.distanceriding.org/rider-forms/
Adventure Awaits!
The current year has brought many changes and new protocols for ride managers to adhere to while the country continues to recover from the effects of COVID-19. Restrictions remain in force within every state, some vary within certain states depending on where you live or visit. KUDOS to the ride managers that have taken on the task to offer a ride and meet all requirements so we can get back to what we love and visit with those we haven't seen in so long albeit from a safe distance apart. https://aerc.org/static/temp/COVID-19_Guidelines.pdf for the latest from AERC.
Let me also take a moment to thank all our ride managers who have sanctioned their rides with us for the remainder of this year and into 2021. This helps our members plan their ride season. (God seems to laugh when I try to do that.)
Rides sanctioned before mid-June will be listed in our membership book that we handout or mail to all members once they renew their membership. This year's edition will be filled with advertisements from various retailers that we use for all our horse and rider needs. Membership has its rewards!
I know we all have been anxious for our schedule to resume. Please support our ride managers any way you can!
Check our calendar often! Our next ride is Spruce Creek, slated for June 26th and 27th. https://www.distanceriding.org/sedra-events/
Save the Date! July 25, 2020
Annual Meeting and Awards Banquet has been booked! We have reserved the Braised Onion Restaurant in Ocala, Florida for our 35th Annual Meeting and Banquet. We had a heck of a time trying to secure a location due to the continued restrictions. Many places aren't quite ready to accept reservations yet. Thankfully, the owners of the restaurant, Elaine and Guy Lemieux, extended a welcome for us to use their facility. We can't thank them enough!
Our event will begin at 10am with two popular speakers from the past. Stephanie McLean with Purina will be back to present her seminar on "Maximizing Equine Athletic Performance" and Meg Sleeper, DVM whose presentation will not be one to miss.
Depending on attendance, we will have our speakers setup in two separate rooms that will accommodate up to 30 people. The seminars will run simultaneously form 10-11am then you can switch rooms, then listen to the other. Make sense? If we have 40 people or under signup to attend the seminars, then the first speaker will begin at 10am; the other following at 11:15am. That will bring us into our served lunch by 12:30pm.
YOU MUST SIGN UP FOR ANY PORTION OF THE DAY YOU ARE ATTENDING. Our maximum limit is 70 people. Once we reach that limit, we cannot allow anyone else to enter. This is a request from the manager so they can keep patrons 6 feet apart (or as far apart as they possibly can) and keep the facility sanitized as required.
With two great speakers, an awesome lunch, CAKE, meeting and AWARDS …it will be a great day! T-shirts will be available too! When you receive your package in the mail, please return your RSVP quickly!! All is FREE except for lunch which is $20.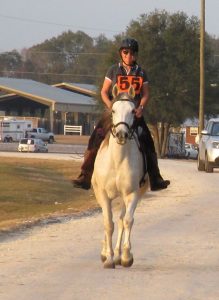 I look forward to seeing everyone soon!
Happy Trails! Chris Littlefield, SEDRA President