The 2023-2024 ride season begins June 1, 2023.  Please remember that you must be a current member to vote for the slate of officers, special awards, and proposed rule changes. Renew on-line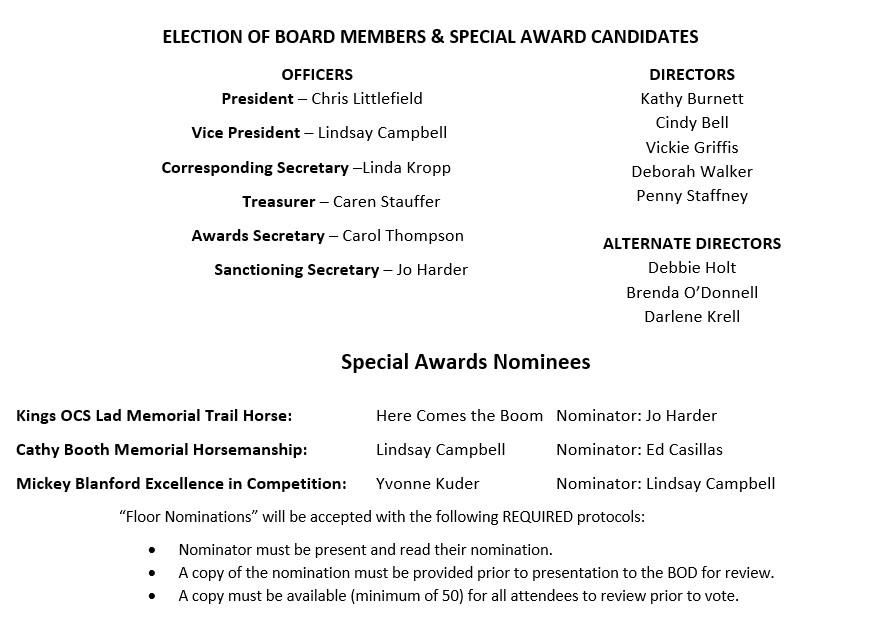 If you cannot attend the meeting, you must assign a CURRENT member your proxy to cast your vote. Your assignment of proxy must be received 48 hours prior to the membership meeting.
Email to: SEDRA.Treasurer@gmail.com for proxy form.
RESERVATION FORM BELOW –  PLEASE reserve ahead!
Eggplant Parmesan and Chicken Alfredo Pasta with salad options are from Piesanos. Dessert and Beverage included!
All selections are $20 per person. $30 at the door and only if extra is available. Tack Tables available for rental!