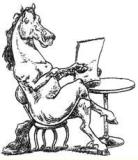 From the beginning of my Presidency I have enjoyed penning the monthly newsletter. There was always something to share whether it was ride recaps, educational updates or general information. This year I have been a bit off on the newsletter writing. Sadly, there wasn't much to write about and I find I am running out of day much faster.
With that said, in 2021 I will send out the newsletter every quarter. When time allows or when I get a thought or information that I think you will have an interest in, I will post on the SEDRA Facebook chat page.
I encourage our ride managers to continue to brag about your rides on our Facebook page too. Whether it be the beautiful location, the type of terrain (to shoe or not to shoe!), awards and anything else that will increase your entries…tell us all about it. You can also post pictures which we can't do with this format.
As a gentle reminder to our membership…DON'T WAIT to enter a ride! With COVID restrictions, gone are the days of holding out to see what the weather does, what mishaps our ponies will do while out in the yard, or gas prices. 2 of our rides "sold out" within 24 hours. Obviously, we are all anxious to get back on trail and share quality time with friends.
Our ride managers are working diligently to not only meet the criteria for the sanctioning approval process, they are also hoping to increase the number of attendees allowed as mandates change. If you have worked with government entities, then you know that doesn't always happen as quickly as we expect or need it to.
Please continue to be patient and if there is a wait list option, GET ON IT. If for any reason you cannot compete, ride managers remain in need of volunteers. Support of any type is ALWAYS appreciated.
As of this writing the following rides have been approved or pending:
Nov 28                 JD's Carolina Ride
Dec 31-Jan 02    Gallop on the Greenway Pioneer
Jan 29 & 30        Broxton Bridge
PENDING            Etoniah Winter Gallop  01/16/2021
A BIG THANK YOU to our new and returning members for supporting SEDRA!  We need YOU to continue to be US.
Speaking of new members, I was so happy to see the new distance riders at the recent ride clinic at Seabrook Farm encouraging each other with comments such as: "you can do this", "you got this", "your horse looks great" and "your trot out and circles look better today". I LOVED hearing those encouraging words!
Let's keep the spirit of friendly competition going!!
We have also had some "old" timers recently join too.  THANK YOU!!
Did you know? It's never too late to join! Don't forget to nominate your horse also so they can win awards too!
Easiest way to join/rejoin: https://www.distanceriding.org/rider-forms/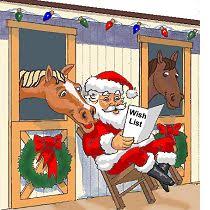 My Favorite Things
From Thanksgiving and up until Christmas Eve, my family members and friends often ask "what do you want for Christmas"? Since most are not into horses or know much if anything about distance riding (other than we may be a bit crazy) I have composed a short list of my favorite things at price points that even the smallest of budgets can handle.
A Gift Card to my local feed store. A GC can be purchased for as little as $5 and up to $$$. I ALWAYS appreciate receiving this plus I like that we are supporting a local business.
US Rider Membership (or similar). When you break down towing horses it can be a major hassle. I have found that US Rider has been able to assist me every time I have needed them. In one year alone, my membership dues were worth every penny! www.usrider.org
Hi-Tie Trailer Tie System. I love the ease of this post system (which is mounted on your trailer) and its affordability! Pull into camp, swing post out, attach pony, provide hay & water all under 10 minutes. This system provides a 13 foot pen area allowing the horse ample space to lie down, graze, eat and drink all while being tied. Our long time SEDRA supporter, The Distance Depot has them available along with accessories and FREE SHIPPING. A gift card from Distance Depot is always a good thing too! www.thedistancedepot.com
Roflex System. For those with a bigger budget, this self-contained electric pen is a favorite of many long time distance riders. When setting up the fence you just hook the handle ends at the end of the tapes to the previous post and walk away while the tapes automatically extend. When not in use the tapes retract back into the post, giving you neat and tidy storage. The posts carry the current! No battery needed. www.slypnergear.com is the ONLY place you can purchase this system. Replacement parts also available.
EZ RED LED Neck Light. Finally! A light that stays bright and out of my way when I am trying to drop hay in the dang darkness of 6:30 AM/PM right now. This light makes me hate the time change just a little less. It's bright and light with moveable ends to direct the lights where you need them. I place it on my ears like a headband for the best scope of light. You can laugh but it makes a difference when trying to see around a wheelbarrow full of hay. Available at multiple retailers including Amazon. Best price I saw was at https://www.duluthtrading.com.
While we are talking lights, Mr Beams Battery Operated Sensor Lights brighten the dark abyss of trailer closets. They also work great in the middle of the night before one trips over the dog to go to the loo. Available individually or in multi-packs at various retailers. I found mine at Home Depot. They easily sit on a flat surface, no need to mar a wall.
Packit Freezable Lunch Bags. I LOVE this bag! Place the entire bag in your freezer before use. Fill with the items you need to keep cold at a vet check and THEY STAY COLD! This bag is especially handy when you can't go back to your trailer. It's great for packing your workday lunch or training day snack too. It keeps cold drinks cold and there are no worries about salmonella poisoning if that tater salad or turkey sammy sat in the sun a tad too long. It's lightweight and easy to pack with your gear. It can be found at multiple retailers. Walmart had the best price on-line.
White Line B Gone. I continue to use and see a difference with my horses' hooves when I apply this gel. The constant wet weather and humidity in the SE can wreak havoc on horse hooves. Cracking, splitting, white line and thrush thrive in our weather conditions. I have found this product to work on the 2 horses that tend to get white line. It stops it in its tracks! Available from SEDRA supporter www.Ridingwarehouse.com
We also have several SEDRA supporters who sell pads, helmet visors, farrier supplies and tack. Whenever you can, please support them too: www.slypnergear.com, www.thedistancedepot.com, www.dixiemidnight.com , www.worldwidefarriersupply.com , www.dabrim.com , www.parrytack.com  and www.tayloredtack.com
Wishing all of you the merriest of holidays surrounded by family, good cheer and of course, good horses!
Happy Trails!
Chris Littlefield,
SEDRA PREZ
Join our Facebook page for informative articles and latest news events.